As one of the Twin Cities hardest working acoustic acts, Timbre Junction has cemented a reputation for playing across a variety of musical styles and putting on a spirited show. With their emphasis on skillful playing, tight arrangements and expressive vocals done "their way", Timbre Junction pushes the envelope…this is not your everyday Minnesota bluegrass band.

While traditional bluegrass, country blues, cowboy and western swing anchor their repertoire, the band is far from predictable and can be tough to categorize. What makes Timbre Junction different is their taking a song from any era or genre and turning it on its head to make it their own.

Timbre Junction's lineup has evolved since they formed in 1998. Founded by Minnesota bluegrass stalwarts Mike Regouski and Karen Radford, the band rotated players for some years until settling upon the current crew which includes Joel Johnson (Guitar/Vocals) and Bob Bruce (Mandolin/Vocals) who was last to join in the spring of 2019 after moving to the area from Eau Claire, Wisconsin.

Mike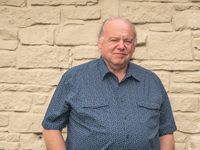 Regouski has been playing professionally since 1970's throughout the north central region. He is respected for his driving Scrugg's style banjo, yet Mike plays the dobro and guitar equally well. His ability to match differing instruments to the mood of a song is key to the Timbre Junction sound. A long-standing member of bluegrass associations throughout the mid-west, Mike is a welcomed performer at bluegrass festivals and acoustic venues alike.


Karen Radfo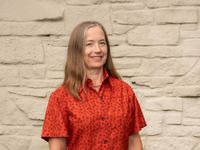 rd was classically trained both on bass and vocals going back to her elementary school days in northern Minnesota. While not aspiring to play professionally, some years back her uncle asked her to audition for an established Minneapolis bluegrass band…and the hook was set. What sets Karen apart is the music she loves and how that impacts the Timbre Junction sound. Karen varies from ballads to soulful renditions of Americana classics and her cowboy yodeling is unequaled.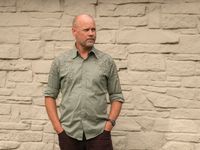 Joel Johnson is relatively new to the bluegrass scene.  In 2016, Joel met members of Timbre Junction at a bluegrass festival and they knew he'd be a great fit. Timber Junction is Joel's first "band" experience. Joel is ever developing his own sound and style, which is forward and physical, yet melodic and nuanced. His lead playing compliments his solid rhythm guitar and vocals. 
Bob Br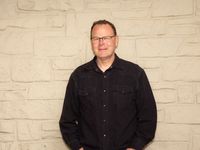 uce grew up near Toronto, ON and was inspired to begin playing bluegrass mandolin in 1977 after attending the Canadian National Banjo Competition in Carlisle, ON. Before joining Timbre Junction, Bob was a founding member of the Fox River Flyer Bluegrass Band and East Hill Bluegrass Band based in Wisconsin. Bob plays a fast and furious traditional style bluegrass mandolin and contributes lead and harmony vocals.